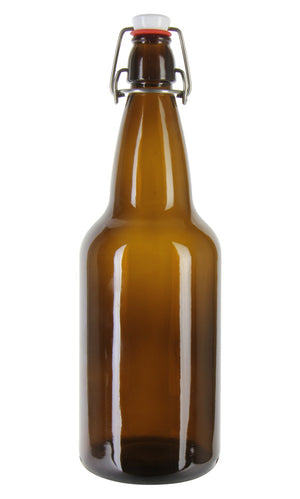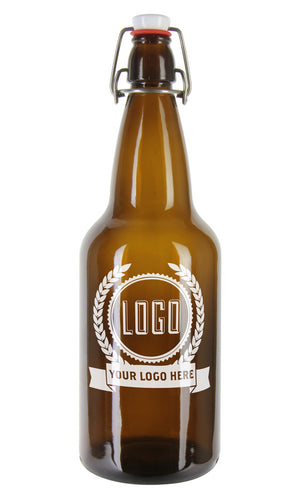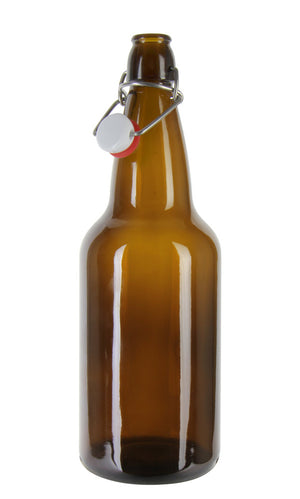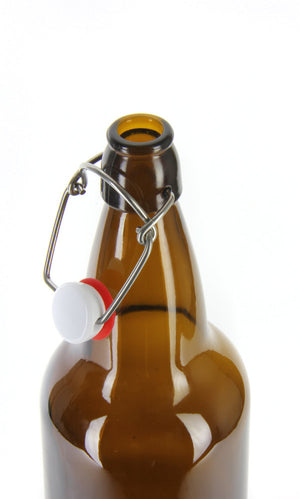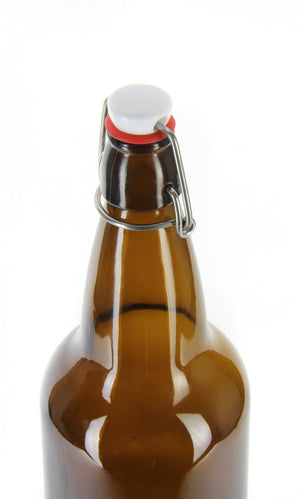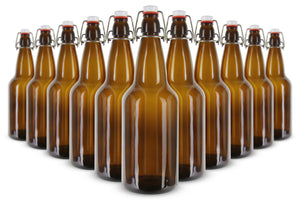 EZ Cap 500ml Flip-Top Home Brew Beer Bottles - Amber (Set of 12)
KC FP-500ASTB
Reg. $44.18
Sale $35.34 |
---
The Kegco Flip-Top Beer Bottles are an impressive and convenient way to share your favorite home brew concoctions with friends and family
These 500 ml beer bottles are constructed of amber-tinted glass and come equipped with a flip-top that makes capping quick and easy
The reusable bottles have slightly tapered sides that provide style and functionality
This case comes with 12 amber-tinted home brew beer bottles and 12 complete flip tops, packaged separately
The Kegco Flip-Top Beer Bottles are an impressive and convenient way to share your favorite home brew concoctions with friends and family. These 500 ml beer bottles are constructed of amber-tinted glass and come equipped with a flip-top that makes capping quick and easy. The reusable bottles have slightly tapered sides that provide style and functionality. This case comes with 12 amber-tinted home brew beer bottles and 12 complete flip tops, packaged separately.
---
Shipping
Standard shipping will be applied to your order. Additional charges apply for white glove delivery into your home. Contact us at 1-888-980-4810 for white glove shipping rates.

All Standard Shipping shipments made via Common Carrier are for curb-side service only. Use of a lift-gate or inside delivery service will carry additional charges. When receiving shipments from Common Carrier it is recommended the Buyer have two people to help receive and move the item. Please contact us for white glove service deliveries.

No shipments or deliveries are made on Saturdays, Sundays, and holidays. Kegco is not responsible for delays in shipping due to weather, mechanical failures, typographical and/or transcribing errors, and others factors beyond our control.
---
California Proposition 65 Warning:
This product contains a chemical or chemicals known to the State of California to cause cancer and birth defects or other reproductive harm. For more information, go to www.P65Warnings.ca.gov.